Dates:  09/2021  –  05/2023
The project is financed within the scope of Competitiveness and Innovation Sector Operational Programme (CISOP) in Instrument of Pre-Accession, Phase II in Turkey. The contract date for the Operation is 15.09.2021. Boğaziçi University Life Sciences and Technologies Research Center (BULifeSci), which has been providing support and technical infrastructure for academic and industrial research in Istanbul since 2008, will strengthen the support for medical development services via "TA for R&D Support Labs for Increasing Global Competitiveness of Life Sciences SMEs" project. This operation is structured to provide the necessary infrastructure upgrade to the BULifeSci and to gain technical assistance for its overall operation, to answer the most urgent needs of regional med tech SMEs. The project aims to meet the new needs of SMEs that carry out research and development (R&D) activities in the field of biotechnology to create high value-added health products.

The overall objective of the project of which this contract will be a part is as follows:

To accelerate the research/development activities of SMEs active in the Life Sciences domain, with a focus on specific cutting-edge technologies and high value-added products.

The purpose of this contract is to augment the current technical capabilities and to add a new infrastructure  to the BULifeSci, providing links lo  the  regional  industry,  with  a  focus  to  improve  its  cooperation  with  regional  industrial  partners,  more specifically   to expand  its support  services  regarding  preclinical  animal  imaging  experiments  and  specific material characterization  tests, to the local SME's involved with specific  R&D activities  related with in vivo medical devices,  biotechnological products and biomaterials.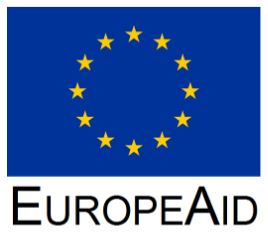 REPUBLIC OF TURKEY. MINISTRY OF INDUSTRY AND TECHNOLOGY