Dates:  01/2020  –  11/2021
The overall objective of the project is to provide support to the Government of Azerbaijan in creating more enabling SME's environment and to enhance their competitiveness.

The purposes of the contract are:
Support the Small and Medium Business Development Agency (SMBDA) in its institutional, operational and capacity building;
Support to the Ministry of Economy on development of the entrepreneurship policy and regulations.
The expected results of the project are:
Result (1): Project Management Office (PMO) in SMBDA for agile project management established with respective process flows, internal legal framework and policy documents prepared.
Result (2): Alternative and innovative funding models as well as policy papers for SME Development Funds prepared.
Result (3): Effective communication function of the SMBDA built.
Result (4): Government support policy toolkit, sectoral analysis and recommendations for SME clusters based on the best international practice developed.
Result (5): SME Development Centers at the universities established and mini-MBA and SME toolkit programs developed. Business opportunities and potential of the regions studied, programs for the development of inclusiveness of family, women and disabled entrepreneurs (social entrepreneurship) designed.
Result (6): Capacity of the staff of SMBDA, SMB Houses, departments of the Ministry of Economy, representatives of the relevant bodies involved to the Supervisory Council of SMBDA (Confederation of Entrepreneurs ASK, line Ministries) as well as SMB development centers at the universities enhanced.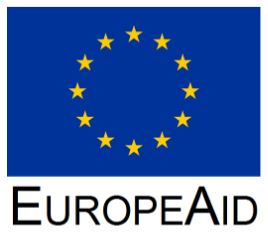 Europe Aid / EU Delegation to the Republic of Azerbaijan